September 11, 2017
Mac App: Liquid | Flow – convenient way to choose search engines on macOS
When I search on Google, I simply type text into the address bar. However, Google is not always the answer if I want to search for a product on Amazon or eBay. In those cases, I go to the website, then see what I have to see--ads, products that I am not after, then finally search. It would not much a big deal because that is what I do every day, every moment.
I am not just talking about Amazon or eBay here, but Image Search, Google Mac, YouTube and so on. Liquid | Flow, Mac OS X App, let you choose various search methods, references, unit conversion, translating and sharing.
OS X app: Liquid | Flow - searching in different search engines

Liquid
View All By  The Liquid Information Company Limited
Price: $0.99  13 Nov (19:07 PST)
Open the Mac App Store
*Disclaimer Notice: The price on the store may be different from when this article was posted. Always check yourself before purchase.
Two ways of getting started with Liquid | Flow
In any text-based applications, you select a text block, including an image if you are up to Google Image Search. Then press system shortcut for Liquid | Flow. The app launches with the text you have chosen and is ready to perform searching with a method you are going to choose.
Another way to launch Liquid | Flow is clicking the icon on the Menubar. 
App Store Screenshot Images of Liquid | Flow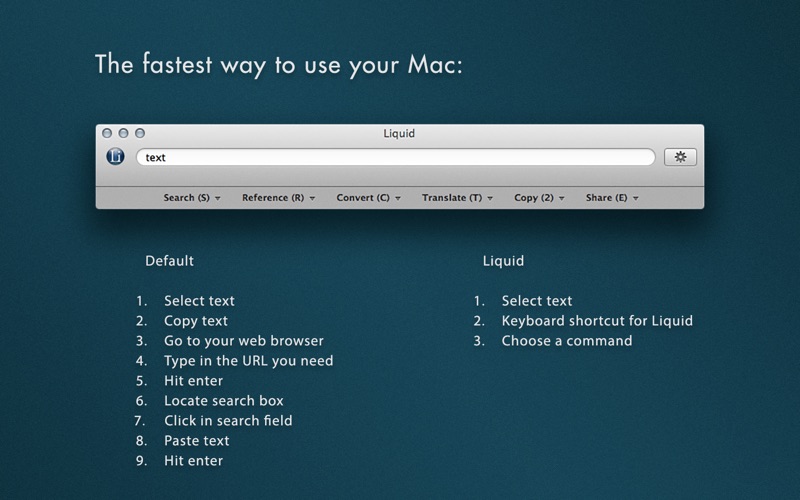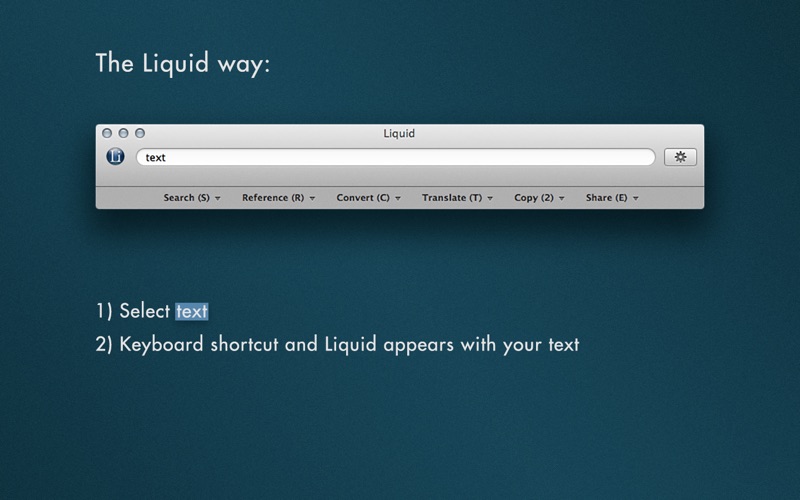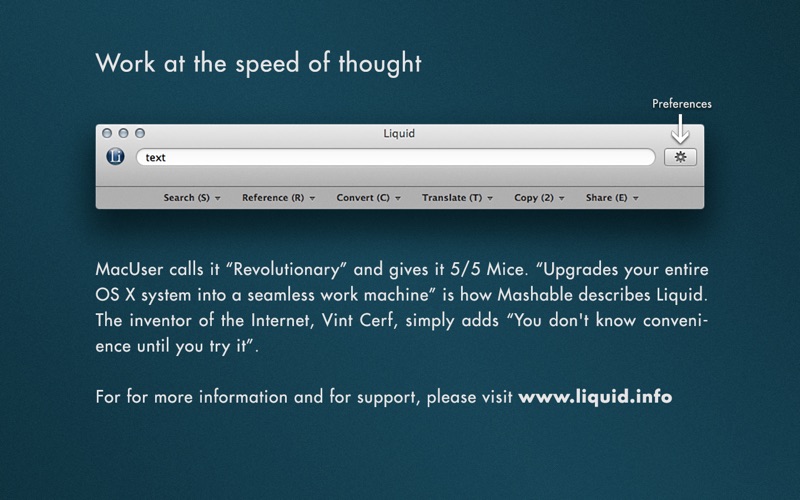 About Author
Starry Reviews